Tell us your story, how did you get into the industry and what has your journey looked like thus far?
I got into the industry at the ripe age of 19 ;P I was mostly doing car dates, being a sugar baby to make extra cash while going to school and working part time. I didn't fully get into online sex work really until 2017. That's when I decided to try full service. My journey started out pretty hard. I'm dark skinned, I'm black, and I have short hair and a septum piercing. Not your typical looking companion. ;) So it's been a wild ride. However, I've found my niche.
What are some of your hobbies and interests outside of work?
I enjoy reading, writing, art, video games, comic books. I enjoy singing and dance. I'm getting back into roller skating! I'm a huge nerd and very into using my creative side. I love traveling, its a passion. I've been on over 100 road trips in my 25 years of life. I enjoy going camping, although it's been years.
What weird food combinations do you really enjoy?
Hmmm... good question. I guess I drink my meals down. Like, I take a bite and then a drink. My family used to tell me that was weird.  *internet shrug*
As sex workers we face a number of challenges in our line of work. What is one issue you care about and how do you think your clients can help sex workers?
One issue I really care about is getting rid of the stigma of sex workers. We are put into a very negative light in the media, whether it be a newspaper, a movie, a television show.  I think our clients can help sex workers by spreading the word that sex work is work. LISTEN to us, Share articles by us, don't speak over us. Share resources to help our industry, no matter where a sex worker falls under the umbrella.
Is there anyone in the industry you consider a role model or someone you looked up to when you first started in the industry?
Hmmm.. I really look up to Sasha Benjamin, Kurumi Gray, Darcy Sloane, and a bunch of other amazing babes. They've all given me sage advice, and have treated me with nothing but respect.
What has escorting taught you about sex and human sexuality?
It's taught me that sex is not just a thing to do to reproduce. It's something to explore. Especially when it comes to the human sexuality. We all crave something and we all have different things we enjoy and want to explore. I'm glad escorting can allow me those special connections.
I read that you're a bit of comic book nerd. For someone new to comics, where should I start and what are some of your favourites?
I am Indeed a comic book nerd, hehe! I'd start with marvel, maybe some Archie comics. There's a great one called Saga. I need to get the rest of the series though :)

What is one of your guilty pleasures?
Sugar. I love candy, chocolate, but also have a huge thing for lingerie ;)
What is your go to piece of advice for workers just starting out?
Be careful about who you put your trust in. Be consistent in social media, keep it business. But be yourself, and don't be afraid to ask for help if needed.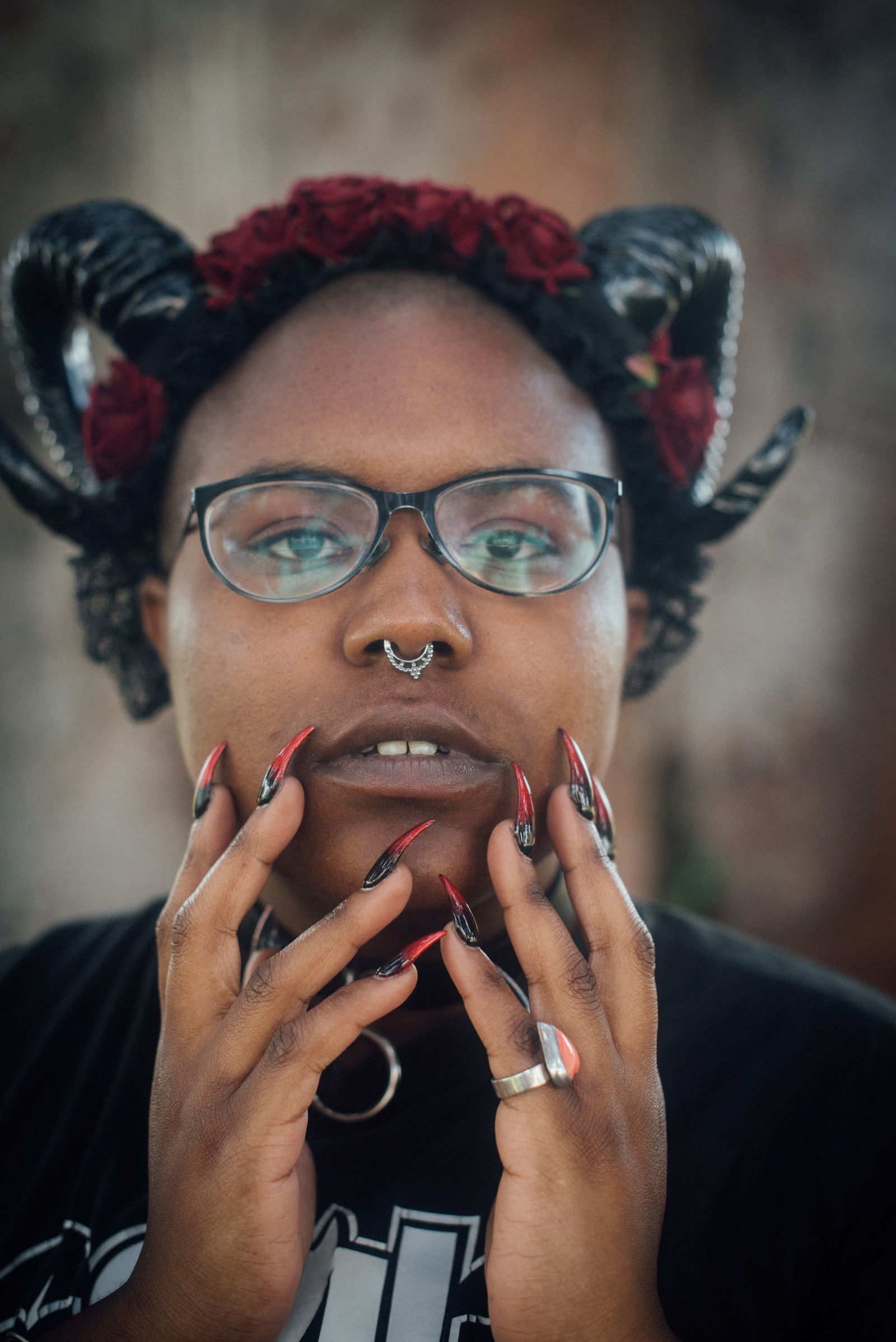 My favourite restaurant is: Hmm.. my favorite Chinese place, Golden Phoenix
I won't shut up about: Halloween, video games, musicals
My ideal date would be: Nature getaway, with a lake to swim in, but with a space cabin. Complete with hot tub, big screen TV.  We'd cook together, take nature walks. Or: upscale hotel with room service, a shopping date for a new wardrobe, and smoking a joint on the balcony overlooking a city.
If you were going to buy me a drink, you should order a: I'm not much of a drinker, heh. Shirley Temple, or maybe if it's alcohol, a simple jack and coke.
Want to meet Zuri Love in the flesh? Head over to their Tryst profile!
---