Want to better support your favorite sex working pal? You've come to the right place. Each week we delve into the lives of sex workers from around the world to help you better understand their work, the challenges they face and what you can do to help. Today we chat to London escort Pure Lily about how they got started in the industry, BDSM and touring.
Tell us your story, how did you get into the industry and what has your journey looked like thus far?
When I started my journey I started with research, I was just finishing my bachelors degree and I knew I wanted to be a companion for a few years afterwards until I know what I want with my life! Never just went there. I knew I wanted to be a companion but I wanted to do something I like, I wanted to do something uncommon so all my work wouldn't rely on GFE which I think in certain cases can become very boring after a while. I have always been submissive in my personal life and I knew I could bring this into my work without it getting too complicated. That's how Pure Lily was born - a companion who is me! I really don't have 2 personalities which are so separate: my work & personal me!
I'm really in a good place regarding my work & personal life balance - I mostly reach every one of my goals and I'm grateful for this job allowing extra time doing my second studies this year around. I do love this job as it allows the creativity in me. I do love planning shoots, buying date outfits and in the pandemic I've tried myself in making clips and I enjoyed it a lot, you can find them here.
What are some of your hobbies and interests outside of work?
I'm definitely a foodie! I am a loner and I don't have a problem going to restaurants even alone to try them out. My favourite cuisines are Modern Nordic, European & Mediterranean! I do like to travel and see new cultures (definitely not a beach only vacation kind of girl!) and I think trying their cuisines is one of good ways to indulge in various cultures. My favourite part of the world is South America, but unfortunately I've never been there. Another of my interests is gaming. I love to play strategy games on pc, but only have time for them once in a while now. I also adore cabaret & burlesque shows and I always offer my suitors to take me there for our Dinner Dates.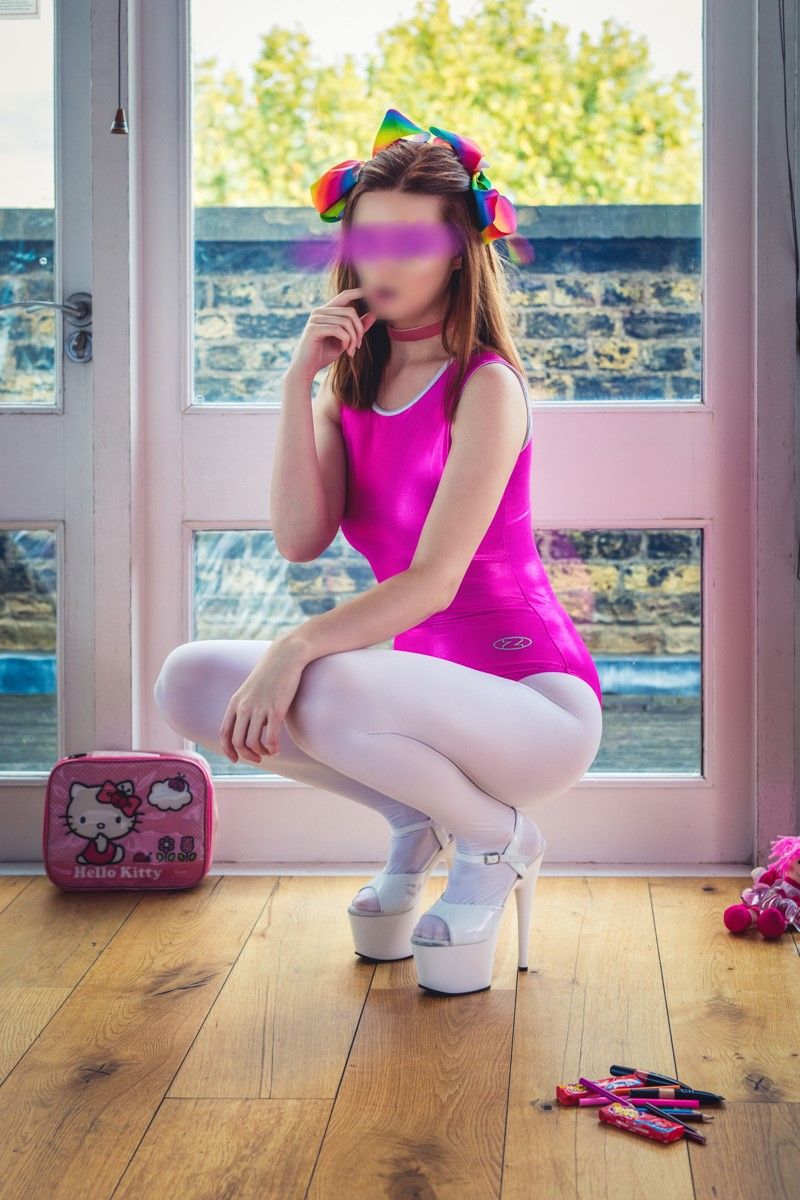 Age play and taboo role play are quite controversial in the sex industry. What are your views on it and how did you come to this specialisation?
It's not only controversial in sex work, but also in BDSM scene, which is quite sad I must say. I adore the BDSM scene because I think people are so open minded there usually, but not necessarily.
As mentioned before when I was thinking what shall I do as a companion it came to my attention that to be specialised in Taboo Role Plays, being Daddy's Girl companion & offering Ageplay must be the most fun way of spending time. And then I knew it I'm going to base my work around it.
I think everything can be said about it, was already said. Obviously everything is between 2 consenting adults and we should remember the basis of BDSM - Safe, Sane, Consensual, which should go even in other kink or GFE bookings.
I saw that you tour internationally quite a bit. Do you have any strategies for being cost effective whilst touring?
I do have something to say on this topic, lol. Mostly because I have some food allergies and it's always planning, planning, planning! It's really hard to travel with those because I have few ones. So here is where most planning goes. I'm gluten free & few other allergies, therefore to some countries I even bring my own gluten free bread if I know, I will have a hard time getting a hold of one.
I do like cooking from scratch so I prefer to book accommodations with the kitchen, saving money and energy on finding places where to eat. Talking about touring in late 2021 & in 2022 I'm planning of touring. In my list of 2021, September mid I'll be in Dublin & Belfast. October early Dubai hopefully.  November early Zurich. In 2022 Hong Kong & Singapore and some other places. Maybe some other places for FMTY arrangements.
Can you describe what a day in the life of Pure Lily is like?
I'm my own webmaster, I'm my own assistant, I'm my own stylist for photoshoots, therefore the same time I spend in bookings, I always spend the same time on admin weekly. Currently I'm studying and in my last year. I'm preparing my civvie career pathway, which also is going to be as a self employed person. So lots of things to do! Besides that I do like to keep myself fit, but I'm a gym (lifting weights!) and not a yoga person. On weekends you can find me in farmers markets, but in daily life I'm more into indulging in movies and tv shows and not found in pubs.
As sex workers we face a number of challenges in our line of work. What is one issue you care about and how do you think your clients can help sex workers?
I think the best would be to understand regardless of what everyone thinks, there isn't big money involved in sex work organisations, most people there work as volunteers. Money is a boring topic but everyone who could help, if not with time but with money, to support such organisations should do so because they are trying very hard for a change to happen and keep sex workers safe.
What's one thing about you that surprises people?
That's a funny one because I think I do look quite my age. I'm in my mid 20s, but whenever I tell people my age they look quite shocked as they think I should be much younger than this!
What's your one go to piece of advice for sex workers just starting out in kink?
It's an interesting one as I could say always have someone buddying you but it's not always feasible. Always trust your gut, take references if you can, always have safe word in sessions.
Want to meet London escort Pure Lily in the flesh? Head over to her Tryst profile! 👇👇👇
---