Tell us your story, how did you get into the industry and what has your journey looked like thus far?
I started in the sex industry as a sugar baby when I was 24. Thankfully, that was short lived as one of my "daddys" convinced me that I could be an escort. It took a lot of convincing because I thought one had to be slim, tanned, well travelled, and "classy" to be an escort. I discovered quickly how misguided I was. I was convinced by a sexual health nurse to work in brothels, which led to two miserable stints in that world, and a resolve to never work in a brothel again. After some time away from the industry I came back in 2017, eventually gave up all the "back up" casual jobs I'd been holding onto, showed my face online, came out to friends & family, and decided that I had finally found myself a career. Now I work as a full service sex worker, adult content creator & performer, consultant, and activist.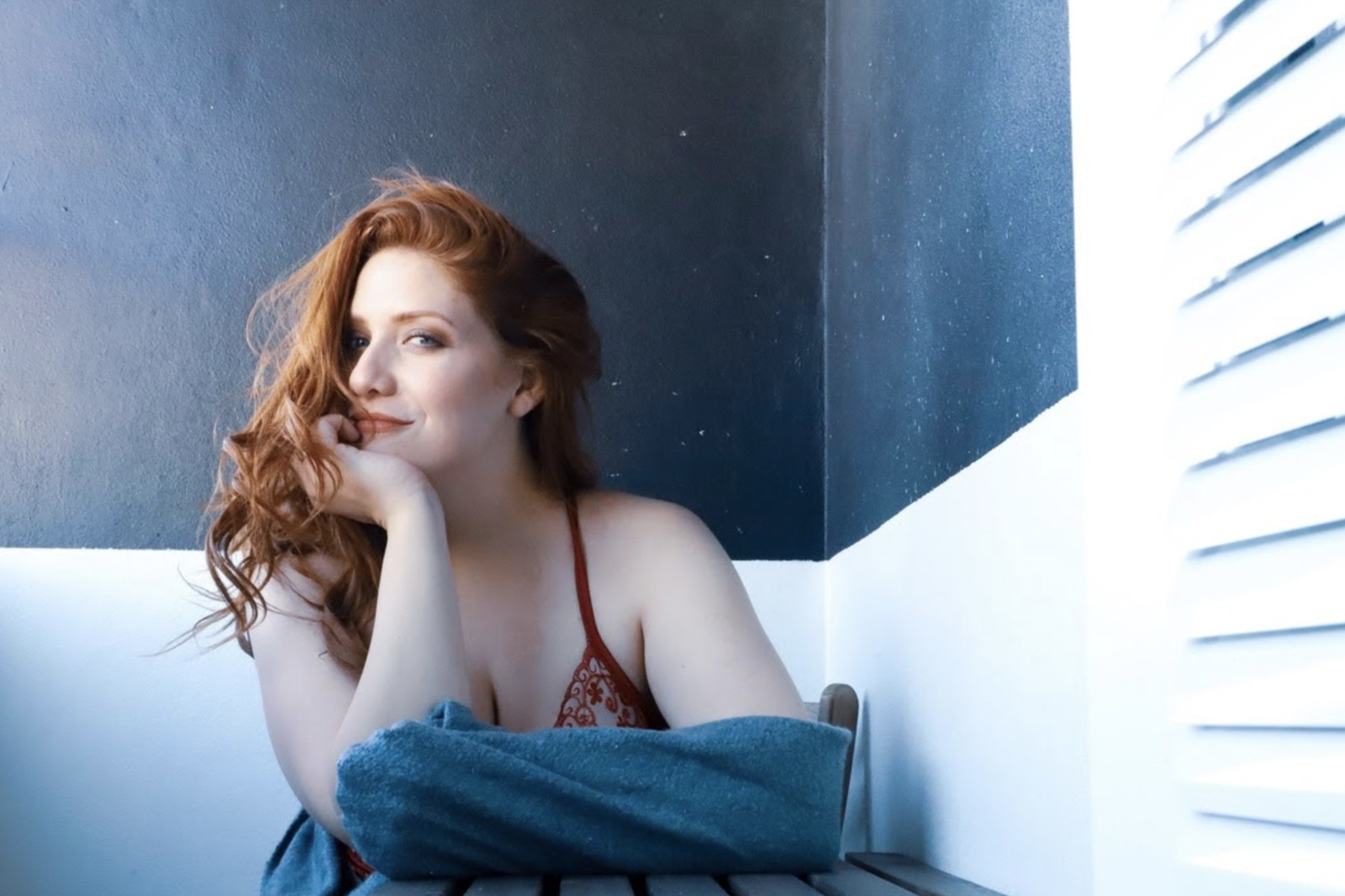 What's one weird food combination that you really enjoy?
This might not sound weird to Aussies, but I'm an absolute sucker for fairy bread. Fairy bread is an Australian delicacy made by spreading butter (or margarine if you grew up in a household like mine) on white bread and covering it with 100s & 1000s (sprinkles).
What are some of the most important qualities you tend to seek out in others?
I'd say the most important quality is truthfulness. Which I think goes beyond honesty. To me, it's about being true to your heart & mind, and representing that in a genuine manner. It's a tricky one to put your finger on, but you know it when you see it.
What is a day in the life of Jenna Love like?
Uh… chaotic.
What have you learned about yourself through being a sex worker?
A lot! Before sex work I didn't know I could run a business, I didn't know I could travel and live on my own for a few days, and I didn't know that I had value to other people's lives. I truly didn't. I've gained so much confidence in myself and I'm so grateful for the woman that I've been able to become as a result of being a whore!

How do you think your clients and fans can help sex workers?
One of the little things that I think is incredibly helpful is normalising sex work if you can. I understand not everyone is able to do this, of course, but I do believe that fighting stigma begins with having conversations. The sex industry has SO many patrons but few who will admit that to their friends or family. Obviously explicit details aren't required, but you might be surprised by how many people are accepting when it is somebody they know. When you put a human being that someone knows in place of crude media stereotypes, it changes the perception immensely.

What is something that you're excited about currently?
At the end of 2019 I'd been doing the same thing successfully for a little while and that meant I was bored. I decided I wanted 2020 to be more challenging and… it certainly has been! For all of us, I think. I'm not someone who likes goals, but I promised myself that I would become more involved in activism and the sex work community in general. I felt quite stuck though. I knew I had a bit of a social media platform, a skillset that could be of use somewhat, and the magic power of always taking on too much, but I didn't know how to make it happen. I just started doing bits and pieces and I'm really proud of how much I've managed to do, and I'm so excited for what I will be able to do in the future.

Do you have any tips for workers just starting out?
The biggest tip I can give is to trust your gut. Seeking out advice from different sources is great, but at the end of the day the only person who knows what is right for you is you. This business is SO personal, don't let anyone else tell you how to be a sex worker.
(Jenna recently gave us some insight into her experiences in making the transition to online sex work which is full of handy info. You can find this post here)


My ideal date would consist of:
I'm a fan of going to a quiet cafe or restaurant and having a good, solid, chat about the big things that you're apparently not supposed to talk about. Politics, religion, past relationships. That's my kind of foreplay. Then passionate sex. Unless we disagree wildly on previously mentioned topics.
My greatest turn on is:
Safe sex. No joke. I hooked up with a guy earlier this year and as we both sat down on the bed we bought out our little bags of goodies. He almost had a wider prophylactic & lube selection than I did and it was one of the hottest things I've seen in my life. I can't tell you how turned on I was at that moment. Wet for days.
If you were to buy me a drink, you could order a:
Coke No Sugar! Or a Soda Water or Tonic Water
One of my favourites places in the world is:
Probably Hiroshima. The dedication to peace resonates throughout the whole city and there is an overwhelming sense of harmony & beauty.
Want to meet Jenna Love in the flesh? Head over to her Tryst profile!
---