Each week we delve into the lives of sex workers from across the globe to help you better understand the realities of sex work and how you can make a difference. Today we chat to New York escort, Solana Norwood about criminalisation, what she's been up to during lockdown and how she got started.
Tell us your story, how did you get into the industry and what has your journey looked like thus far?
Like a lot of escorts, I started as a sugar baby when I was 19 in college in order to pay for tuition and supplies. The sex industry's always been fascinating and exciting to me and I like the idea of being in control of my own sexuality. I didn't have much luck as a sugar baby and was unfortunately taken advantage of so I ultimately left the sugar bowl and didn't do sex work again until I turned 22. My escort career didn't start at the best time, as I posted my first ad in February 2020, a month before NYC went into lockdown. So I got about a month of dipping my toe in the water before not working for 6 months due to the pandemic.  But on the bright side, I have been able to build an online presence for myself by getting reviews and showing that I'm a real person with personality and interests so when the world opens up again I'll already have an established reputation.
What are some of your hobbies and interests outside of work?
Outside of sex work I'm really into all things art, especially film! I go to film school so I'm constantly writing scripts, coming up with movie ideas, shooting short videos, and playing with lighting and photography. I also really like to paint and draw (I won't be showing in the Met anytime soon though). During the pandemic, I got really into cooking and baking so that's also a new hobby of mine. I'm a bit nerdy so I read and do puzzles fairly often and recently started learning how to play chess.
As sex workers, we face several challenges in our line of work. What are some of the issues you care about, and how do you think your clients can help sex workers?
SAFETY SAFETY SAFETY!!! The criminalization of sex work makes it dangerous for both sex workers and their clients but mostly sex workers! Clients are often concerned about discretion due to their jobs and families and the potential to be extorted but sex workers are mainly concerned about not being assaulted. We take a lot of risks meeting up with virtual strangers and clients can definitely help to put us at ease. Just being polite and following screening and deposit instructions can go a long way! If you're not comfortable sharing personal information with a professional who is providing a service, you should not be attempting to see an escort!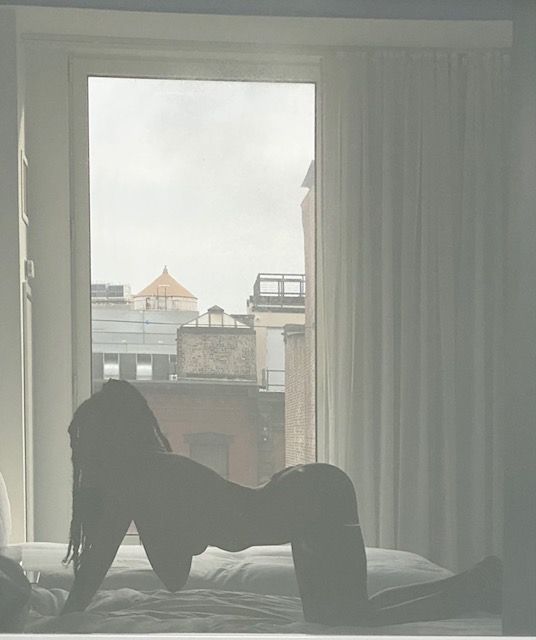 Is there a book, tv show, or movie that has had a significant impact on your life? What was it, and what did it teach you?
Spike Lee's She's Gotta Have It series on Netflix! I see a lot of myself in the main character Nola Darling and get compared to her fairly often. Seeing my future self in her character allowed me to go after whatever I want and unapologetically be myself despite what others want or expect me to be.
Is there anyone in the industry you consider a role model or someone you looked up to when you first started your journey?
When I first started escorting I'd look at other providers' ads for inspiration and I came across Amelia Ford. Everything about her was exactly what I want for myself! She would incorporate her art in her marketing (and I use marketing loosely because she seemed so genuine and authentic) which is something I've been struggling with doing. She's very open about her life outside of sex work and it's super inspiring to see someone pursue an art career while being open and honest about being an escort. Amelia is retired now after starting a relationship with a former client and living a life of luxury, and while I know that situation isn't for everyone, it is definitely is for me!
What would your dream date look like?
I love going out on dates in general so any date is a dream date! But lately, I've been really wanting to have a lovely brunch date where we get drunk really early, hit up some art galleries and movies, have a quick shopping trip, and end the night with a steamy soak and glass of champagne in a hot tub.
My favorite restaurant is: Ichiran or literally any ramen spot in the city
If you were to buy me a drink at a bar, you should buy me: The sweetest thing on the menu!
My favorite thing to be gifted is: Money, edibles, and wine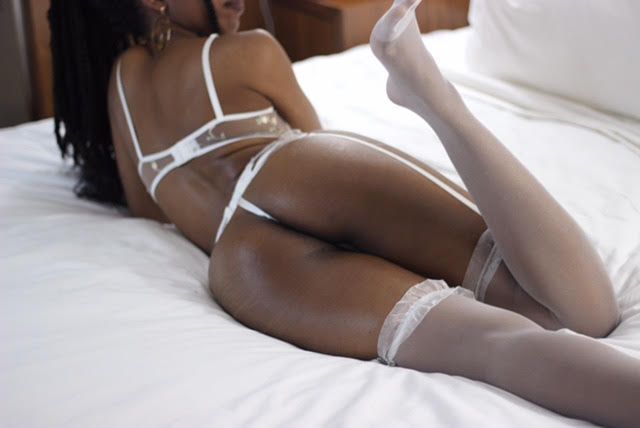 A social cause I care about is: Racial injustice
Want to meet New York escort Solana in the flesh? Head over to their Tryst profile! 👇👇👇
---