Welcome to a tryst with! This interview series is a great way to not only get to know your favorite providers but also better understand the complexities of sex, sexuality and their impact on broader society. Today we speak to Viktoria Sway about BDSM, the power of authenticity and hockey.
Tell us your story, how did you get into the industry, and what has your journey looked like thus far?
Sex and sexuality have fascinated me ever since I can remember. Although I understand that our society has used sex in very dark ways, this is a direct result of being pushed into the shadows and surrounded by shame. We revere and accept violence and shun the beauty of love and sexuality. I foster joy, acceptance, and vitality with a mind towards impacting society. The shedding of negativity, shame, and judgment is paramount to improved mental health in our culture.
My story of entry starts very typically. Sexual freedom and exploration were a hallmark in my personal life. I was fascinated with BDSM and power exchange. As the internet provided more opportunities to connect safely and explore BDSM, I gobbled up experiences and opportunities as they came. At the same time, I worked in corporate America. I was tired of the day-to-day struggle to stay afloat. My work, at the time, sucked the life out of me. The transition to sex work freed me from the drudgery of a 9-5 and created an opportunity to impact the way we experience sexuality. My mission is to move every person I have contact with one step closer to being connected to their authentic self. Authentically empowered people will shed the shame imposed on us by thousands of years of cultural conditioning.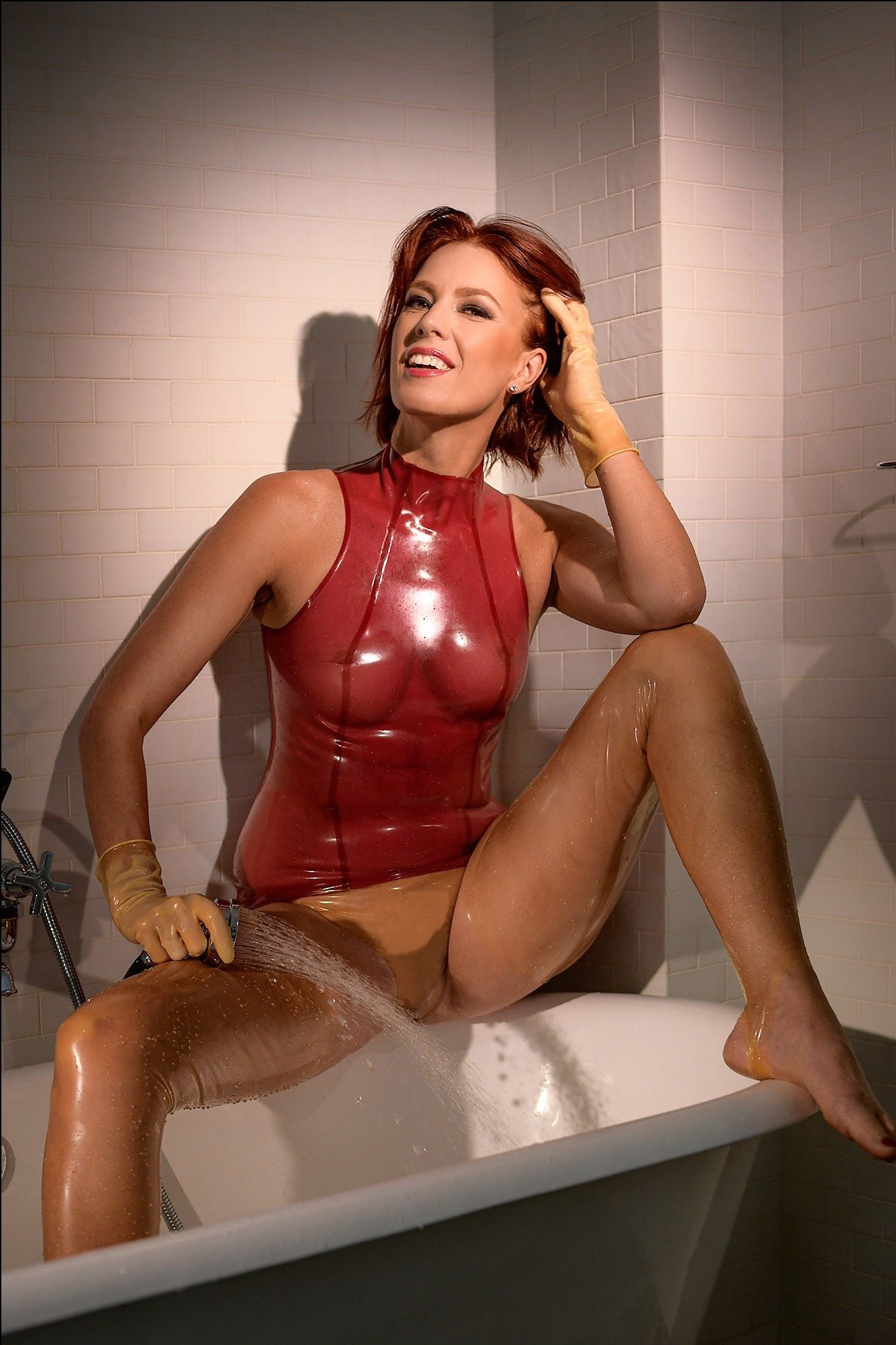 How has the industry changed since you started?
The most significant change for me was SESTA/FOSTA. Congress passed the bill two years after I entered the industry. Advertising and finding quality clients became difficult. I questioned if I could make a stable living. I was fortunate to have a soft place to land as the industry sorted itself out. As I became more established in the industry, clients felt they could trust me. Thus, my business has continued to grow.
The progress towards decriminalization has surprised me. It is a long road, and there are so many obstacles. However, more conversations are happening, and public opinion is slowly shifting.
What are some of your hobbies and interests outside of work?
So many!!! I'll keep it to the two big ones.
I am a farm girl at heart. I have spent most of my life on farms: raising animals, riding horses, and growing things. For the last five years, I've been living city life, a different kind of adventure. I have recently taken up riding again. A day or two a week, I take the train out of the city. I spend blissful moments inhaling the scent of horses, soaking up nature, and healing my soul. (why my soul needs healing)  My long-term dream is to return to farm living. I want to build a self-sustainable community farm. In this place, people connect with nature, learn holistic farming practices, and live in harmony with the environment.
My second big passion is hockey. I have played hockey almost all of my adult life. The speed, skill, and physicality of the game are exhilarating. I play in a primarily men's league, and nothing cheers me up more than time in the box for a roughing penalty. Growing up in Michigan, I am a huge Red Wings fan and try to get to their games whenever I find myself in the same city.
Is there a book, tv show, or movie that has had a significant impact on your life? What was it, and what did it teach you?
I love to read, and so many books have impacted me. However, when I look back and determine who planted the seeds of my current life, I find one particular author, Laurel K. Hamilton, who writes about strong, badass female characters fighting crime and exploring sexuality. She gave my young mind fodder to consider lifestyle choices and how society judges and views us for doing what we desire. More recently, as I have explored more scholarly work regarding trauma, shame, and authenticity, a few authors have risen to the top. Brene Brown and Pete Walker are two of my favorites.
As different as the authors all are, they have encouraged me to the same end in different ways. I question the underlying and often repressed beliefs that prevent me from living an authentic life. Authenticity and peace with my authenticity are a constant battle.
As sex workers, we face many challenges. What are some issues you care about, and how do you think your clients can help sex workers and become better allies?
Sex workers need to feel safe to report crimes against them without fear of harm or judgment. Safety for the exploited is the best way to disrupt trafficking and protect marginalized and at-risk individuals. Something as simple as reporting a robbery goes a long way towards creating a safer system for all. We know that if we manage more minor crimes, the more significant crimes occur less and less. The more we treat sex workers with the same dignity and rights as all workers, the safer everyone will be.
For those that want to be allies: challenge locker room talk, speak up about the experiences you have had and the benefits it has brought you. Push back when sex trafficking and consensual sex work are conflated. Opinions change through healthy conversation.
What do you think the public should know about sex workers and the sex industry?
Many marginalized people choose sex work as they find difficulty working in mainstream fields.  We live at risk due to the fear of censorship and punishment by laws and morals of more powerful community members. As opinions around sex work shift towards a healing modality and a celebration of our sexual bodies, the damaging and toxic aspects will disintegrate. One of the main reasons we see drugs, assault, theft, etc., around sex workers is because it operates outside our community. The participants are vulnerable because they have no recourse with law enforcement or even typical community support of neighbours looking out for them. The more we see sexuality and sexual exploration as a positive and lovely aspect of our humanity, the more it pushes the darkness away. People will always seek out sexual expression and release and acceptance. The thinking that the only healthy expression of sexuality is in a monogamous relationship is outdated and perpetuates toxic mores. Pushing sex work into seedy spaces strengthens the darkness and shame and will allow others to operate in the shadows and exploit the weak.
What's one myth about sex work you'd like to bust?
So many people think BDSM is about violence and control. The predominant myth is that a Domme imposes her will on a submissive at her pleasure. Quite the opposite is true for healthy BDSM experiences. As a FemDom, it is my job to gather information and feel into my subject to discern what fosters healing, growth, and empathy. Often people have repressed so much of their authentic selves that they no longer are in touch with their feelings and emotions and are unaware of their needs and empathetic feelings towards others.
I meet each individual in their journey and impose my will to make one small step towards inner peace. Healing happens over a spectrum and is different for each person that comes to me. I may choose gentle & loving touch, extreme sadism, objectification, humiliation, or disciplined control depending upon the client's needs. The scenes that I create allow the submissive to relax, shut off thoughts, and experience my choices for what they are. These experiences often create a safe space where long-repressed emotions surface, are processed and expelled in a secure container. When a human is witnessed and loved for their authentic self, traumas are processed and released. What may seem like violence and abuse on the outside is very different when viewed with a different lens.
What do you think the public could learn from sex workers?
Sex workers possess the courage to challenge societal norms in their pursuit of work. As we embrace the uncomfortable and examine our choices, we challenge poorly constructed traditional behaviours and beliefs. This disruption allows for new solutions, tolerance of differences, and more loving culture.  Difficult conversations are more effortless with open minds.
What are your top three pieces of advice for workers wanting to move into BDSM?
Find a trustworthy mentor and get properly trained. Many of the activities are dangerous and require practice and skill.
Soak up as much information as you can. Read books and attend classes offered in the community. Fetlife has a local listing of events and educational courses. Go to conventions and conferences, expose yourself!
Develop and listen to your intuition. Let this guide your interactions with clients. Submissives seek out a dominant to experience something out of themselves. Dominants must have a self to offer and the ability to hold a substantial container for exploration.
What would your dream date look like?
First and foremost, a brilliant and dynamic companion. Second, a sensory delight of exquisite food in a dramatic setting. Third take in the arts: the ballet or intimate jazz show, and finally a nightcap of some intense BDSM power exchange.
My favorite scent is: Angel - really I love anything vanilla.
My favorite restaurant is: Anywhere that has Gluten Free bread!
If you were to buy me a drink at a bar, you If you were to buy me a drink at a bar, you should buy me: scotch- my favorite is Talisker
My favorite thing to be gifted is: tickets to Red Wings games
A social cause I care about is: Sustaining Farming Practices
Want to meet Manhattan escort and BDSM provider Viktoria Sway in the flesh? Head over to her Tryst profile! 👇👇👇
---