To celebrate Tryst/Switter's belated first birthday, we've teamed up with Melbourne based erotic artist and stripper, Exotic Cancer!!
With the profits going to the operational costs of Switter, you'll now be able to find limited edition prints and stickers of the collaboration over in her store. Exotic Cancer is one of our favorite sex worker artists on Instagram right now. A prominent figure in the fight against censorship of sex workers online, her pieces beautifully depict the struggles and triumphs incurred by the community. She has a wide array of work over in her store and on her Instagram. We highly recommend you check out!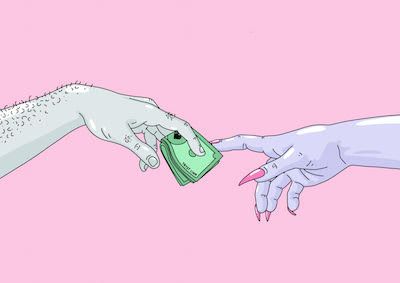 The piece was inspired by the creation of Adam, displaying sex workers independence from, and grind against patriarchal systems.
You can find a link to the collab here and a link to her notorious Instagram here!