Feel like you're drowning in search results and not sure what to do? Don't stress; we're here to help. Today we'll be talking about actionable steps you can take to gain you more exposure on Tryst. If you would like to learn more about Tryst's traffic we have a separate article you can read here.
Tryst has been built unlike any other escort ad platform (that we're aware of) in that Search results are randomised for every user. This ordering remains the same for that user for an hour at a time so that the client can come back to results after viewing a profile without confusion.  Before we dive into how to increase your ranking, let's look at how search results are determined.
After randomisation, results are then sorted by a handful of factors such as:
When you were last active on Tryst
If you're marked as available now
Proximity to the users detected location
Keywords or search terms used
Profile completeness
Here are three actionable steps to improve your Tryst rankings
1. Set yourself as Available Now
If you aren't already aware, we have an easy and instant way to give your profile a boost called Available Now. You can find this on the dashboard and turn it on at anytime. When turned on, this will mark your profile as Available Now and boost it in search results. You can remain marked as Available Now for 4 hours and have the flexibility to turn this off at any point. Please be aware that if you do turn it off, you cannot turn it back on for another 4 hours.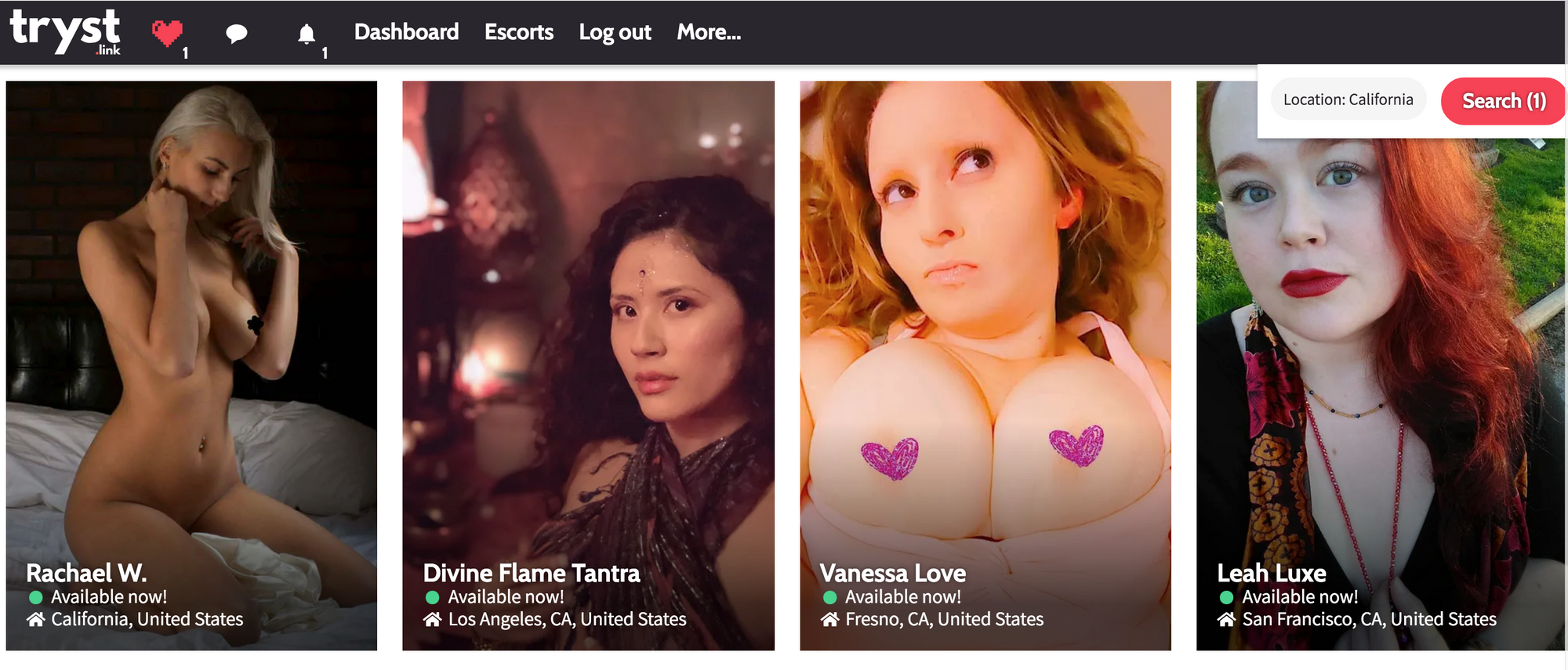 2. Ensure your profile is filled out to show up in similar profiles and categories
A whopping 38.2% of our traffic consists of visits to profile pages. That's more than 5 times the homepage and over 1,014,239 pageviews last month alone (Feb 2019). The similar profile section is located at the bottom of these profile pages and is determined by how your profile is filled out. For example, if you visited the similar profiles section under my profile, results which would appear would likely be female, slim, brunettes located in Melbourne. Filling this out also ensures that you are found in the correct categories when clients use search.
Appearing in similar profiles and categories is automatic, but to boost your chance of appearing under more profiles, make sure your profile is completely filled out.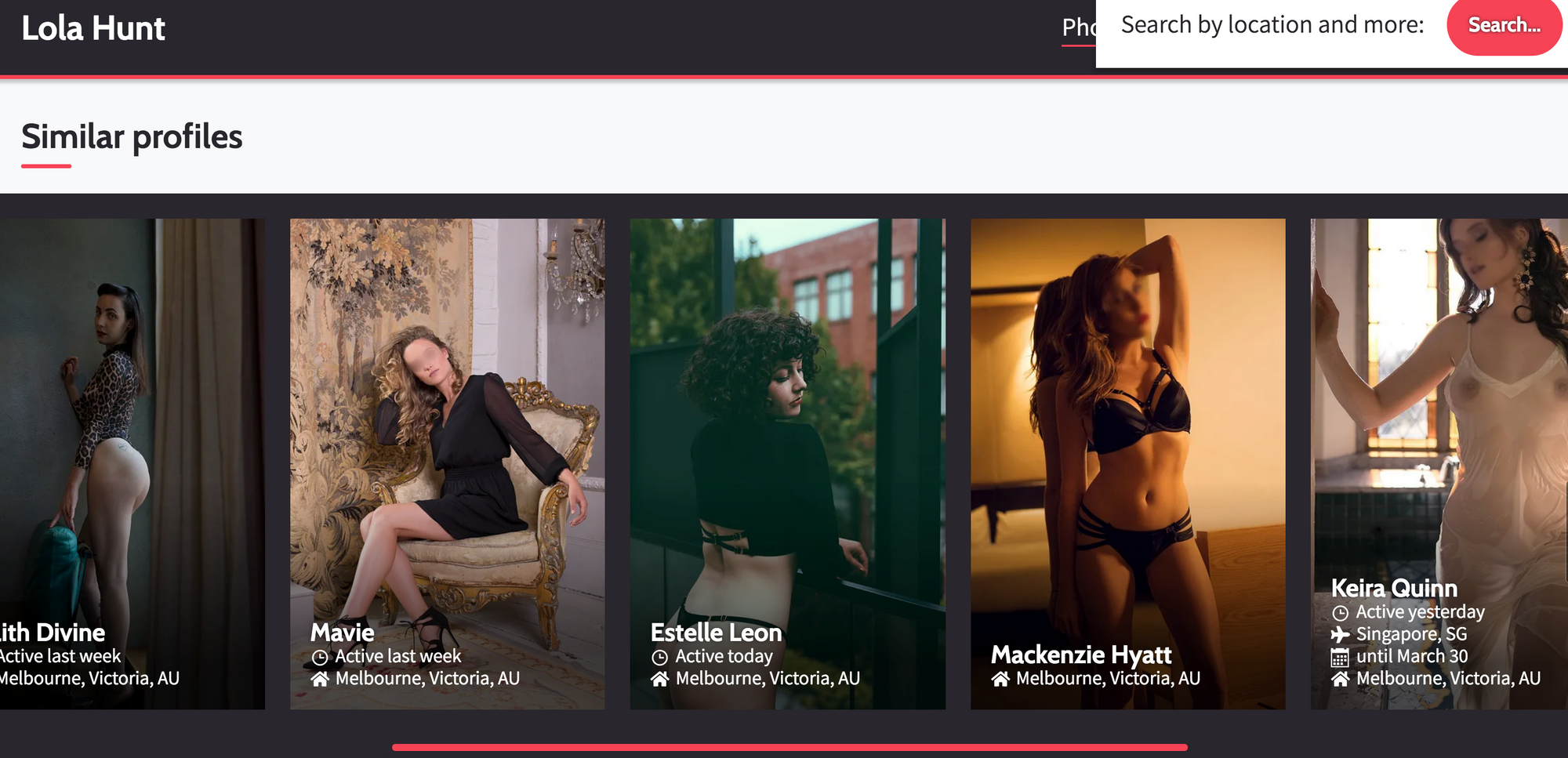 3. Share your Tryst profile on other sites such as Twitter, and RT other workers profiles
Remember how 38.2% of all of our traffic comes through individual profile pages? These are pages that you may be on under the similar profiles section. By sharing other workers Tryst profiles and boosting their signal, you're also giving yourself more potential exposure. Sharing the love benefits everyone, especially through Tryst.
Wrapping up
While these tips may only take 5 minutes, by doing them you'll be instantly increasing your chances of being found on Tryst. Please note that we're continually working on search results and new features so this information may change. Stay tuned! And of course, if you have any feedback or suggestions, please get in touch! We want to hear your qualms and see if we can solve them. You can reach out at anytime via hello@tryst.link.