First off, thanks so much for joining us on this wild ride. A few of you have been curious as to what our growth rates have been over the past few months, so we thought we'd give everyone an update. Good news is our growth rates for Tryst are on the rise, meaning more enquiries, more often!
Here are some stats from last 4 weeks:
849,288 thumbnail impressions (~34% growth)
160,181 page views (~89% growth)
234,790 impressions on Google (~32% growth)
As for SEO, we are already ranking for over 1,000 keywords according to Google Webmaster Tools!
Some of our notable keyword rankings:
#1 - non-binary escorts (worldwide!)
#3 - independent escorts
#4 - private escorts
#7 - escorts
#7 - tattooed escorts
#9 - escort directory
[highest ranking shown, results differ depending on location and desktop vs mobile]
We are already ranking above other sites that have been around for more than five years! This is amazing considering we've only been live for 3 months.
Feel free to contact at hello@tryst.link if you'd like our raw rankings data from Moz.com.
Profile counts:
Australia and New Zealand: 281
Canada: 194
United Kingdom: 54
Europe: 107
Our profile count is growing at a fast rate and we understand that some people are worried about being discovered in a sea of profiles. We have been asked a few people for the ability to 'bump' profiles. Before building this, we wanted to know the impact of bumping given that many sites offer this at a significant price premium.
Our research showed that the paid bumping of profiles worked on classifieds-style sites because it was difficult to browse thus being at the top was the only way to get reliable impressions.
After this realisation, we decided that the benefits were minimal and we would rather design a system where placement is determined by relevancy to search terms and the user's location – kind of similar to how Google and other mainstream search engines work.
Other factors that we currently use to determine your placement:
How recently you've logged into Tryst
When you've last updated your profile (photos, tours etc.)
When you last marked yourself as Available Now
What kind of profiles a user has been looking at
For example, if a user is browsing from Melbourne, Tryst automatically prioritises profiles that reside or are touring to Melbourne. If that user browses many BBW profiles, the discovery engine prioritise BBW profiles.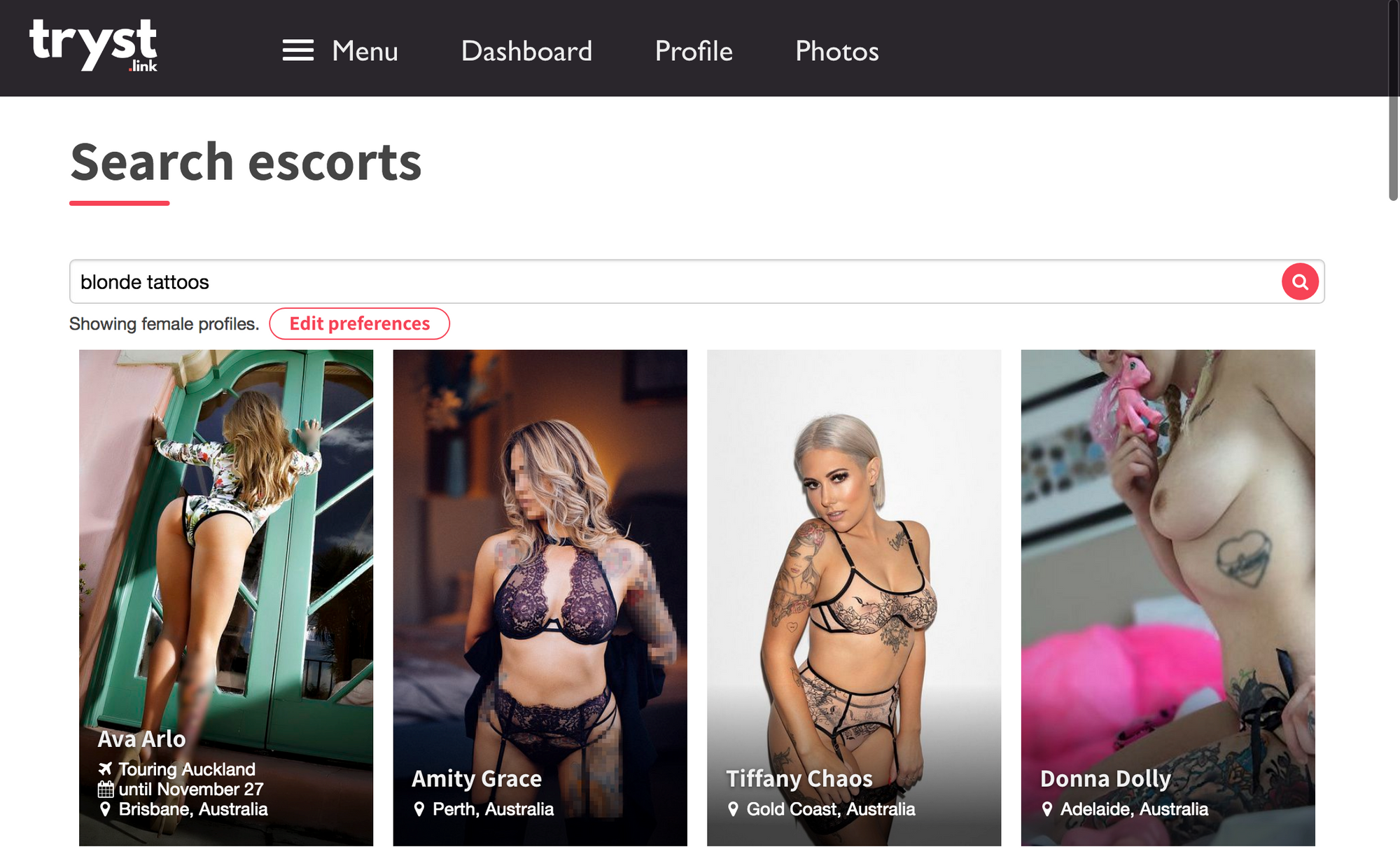 Our search engine is intelligent enough to understand and return relevant results for "tattooed blondes" as well!
One of our main goals when building Tryst is to make advertising fairer. Rather than charging for boosts and alike, we would rather engineer better matches through search and design.
We believe Tryst is well on its way to becoming one of the best escort platforms out there, but we can't do it without your help! If you like what we're doing, please support us by spreading the word to other escorts and clients alike!
These are the first steps we've taken, but we can't wait to show you what's to come!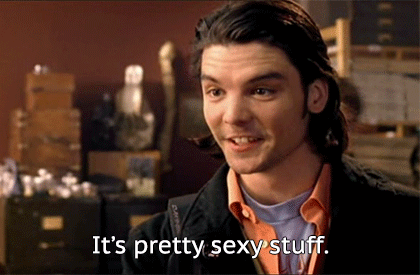 In the mean time, check out some of our profiles (not safe for work!) or follow us on Twitter and Switter.