Each week we take a deep dive into the lives of our favorite workers on tryst. As sex workers we sit at the intersection of all marginalisations. When you take the time to understand the unique challenges we face, you also help in the liberation of many non sex workers. This week we chat to New York escort Kayla Katt about the diversity of the sex industry, combatting stigma and what she's currently listening to.
Tell us your story, how did you get into the industry and what has your journey looked like thus far?
I became a provider at 18 years old- I was actually still in high school at the time. I've always been highly sexual and always loved interacting with people, so one day I started researching strip clubs and came across escort advertisements. That sent me down another research wormhole, and the more I learned the more deeply excited I became, because I knew I'd found one of my callings. Sex work has always felt "right."
Since I started in high school, I used to take a cab from school to my incall location and then get back home by my 10pm curfew. I brought my homework to do in the hotel room and I was also running a successful writing company. We did everything from college papers, dissertations, and resumes, to website copy and business proposals, so I did that from my hotel room as well.
I wasn't doing it for long- I stopped after about four months when a client invested in my exclusivity and I started working at high-end gentlemen's clubs instead. Although that relationship ended amicably after about a year, I continued working in gentlemen's clubs and met clients for escorting through there. I just recently re-entered the online world about four months ago.
The appreciation and respect I've gotten from my clients, the wonderful experiences we've shared, and the relationships we've forged are more than I considered possible- and, I know it only gets better. My only regret is that I took so long to come back. I feel like I'm home.
What are some of your hobbies and interests outside of work?
A big part of how I derive pleasure and fulfillment is in learning and making an impact. My preferred method of learning has always been higher education. I completed my Undergraduate degree in three years and will finish my Master's at the end of this year (2021). Although I prefer the generally unstructured nature of my life, I benefit from having the bit of structure that school provides. Plus, it ensures that I continue challenging myself intellectually. I've also worked with and interned for a couple organizations for sex workers.
Hobby-wise, I love:
Going for walks
Going to the park with a book, blanket, and picnic basket
Traveling
Cooking healthy and interesting meals
Taking myself out to eat or on nice evenings out on the town
Spending time with family and friends
Self-care. Like recharging, alone, in my apartment with a glass of wine, face mask, candles lit, and a good show.
Life is short- I try to make the most of every day by doing whatever will make me happy and fulfilled.
As sex workers, we face several challenges in our line of work. What are some of the issues you care about, and how do you think your clients can help sex workers?
Sex (and sex work) is highly stigmatized in our society and that's one of the most pressing issues facing sex workers. Stigma is the main reason that full-service sex work is illegal despite the plethora of evidence that criminalizing sex work increases harm. The stigma manifests as a general lack of respect for sex workers which can have pervasive, harmful, and sometimes fatal repercussions in our community.
One easy, but huge, thing clients can do right now to support sex workers is correct language, in themselves and others, that perpetuates ideas that sex workers, sex, or people who have a certain amount or type of it are somehow less than others. We should also look out for gender biases and double standards in how we talk about and view sexuality.
Our sexuality is one of the most natural and human things about us and with the right people, it's a great way to satisfy our physical and psychological needs.
Is there a book, tv show, or movie that has had a significant impact on your life? What was it, and what did it teach you?
The most personally impactful book I've read is Narcissus and Goldmund, by Herman Hesse. Narcissus and Goldmund are two best friends who balance each other out and together represent the duality of person. Narcissus represents mind, logic, and rationale, and Goldmund represents the body, and is focused on worldly pleasures like sex, food, and art.
I've always been both highly intellectual and highly focused on physical pleasures. The book made me feel seen, and helped me understand that it's okay to be both, I just needed to find their balance and stand by it.
Honestly, it wasn't until I entered sex work and met clients and sex workers who were intent on loving and enjoying life and fulfilling their physical and sensual desires, who were also incredibly intelligent, that I found a place I really fit. Some of my best conversations have been with my clients or other sex workers. They're just the best!
Why do you think it is important for sex work to be decriminalised and how do you think it will change the way you work?
Full-service sex work (FSSW) happens whether or not it is illegal. The purpose of laws should be to reduce harm, and all *reputable* research shows that criminalizing sex work increases harm. So, it should be decriminalized.
Some ways criminalization of sex work increases harm:
Increased harassment and violence against sex workers
SW's less likely to report abuse due to possible retribution
SW's kicked out of school/their children taken away
Less community and screening resources
The list goes on and on, and poor sex workers are the most at risk. If sex work were decriminalized we would feel, and be, a lot safer and more supported.
What kind of music are you currently listening to?
My taste in music is eclectic. I love everything from rock, Radiohead, Portishead, and Nina Simone, to old school and new R&B, Hip Hop, and rap. I also love all slow, sexy, sensual music, or music that you can really sing to (like Whitney Houstin's, I Will Always Love you, or Bonnie Tyler's, Total Eclipse of the Heart).
What do you think the public should know about the sex industry and sex workers?
1. The public tends to have a very one-sided view of sex workers because of media misrepresentation. One thing the public should know about sex workers is that there is no sex worker archetype. Human beings are incredibly diverse and sex workers are just human beings who happen to do sex work. We entered and will/may leave for different reasons, and we all have different interests, hobbies, passions, histories, desires and longings, and goals and dreams. This is all a long winded way of saying don't feed into stereotypes and don't make assumptions.
2. Sex work often encompasses a lot more than sex, and sometimes doesn't include sex at all. It's usually the overall experience and connection that really make an encounter memorable and determine whether a client rebooks.
What are your top three pieces of advice for workers just starting out?
Screen, screen, screen! Listen to your gut instinct and let it inform you when screening and deciding on things like your boundaries or persona. If something feels wrong or off, it is. Do your research (and lots of it). Also, try to find sex worker communities for support and advice so that you don't have to figure everything out on your own.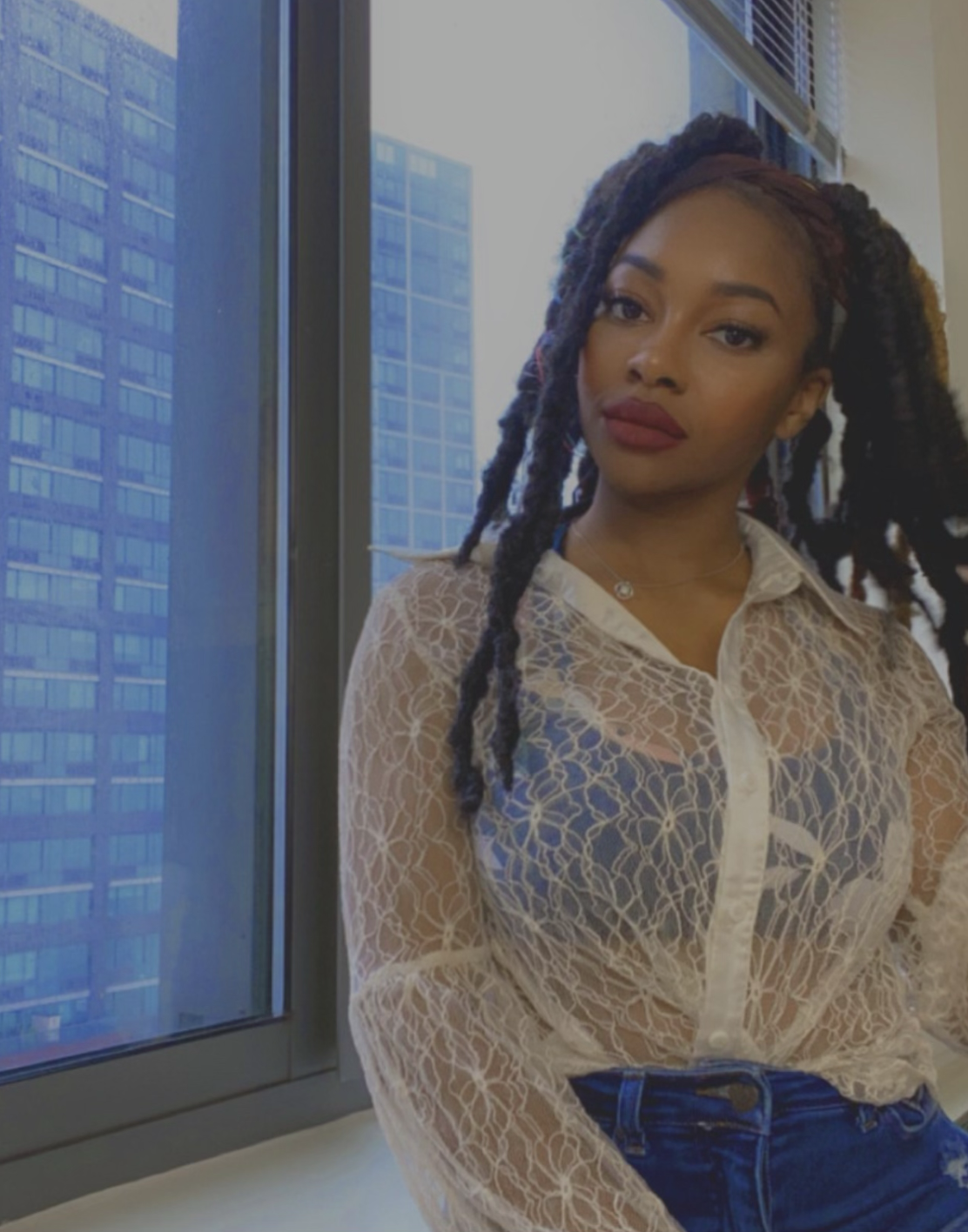 What would your dream date look like?
A car escorts me to a 5 star restaurant where I meet him. He greets me with flowers and a gift from my wishlist. We share amazing food and laughs, and our flirting leads to quite the buildup of sexual tension. Afterwards, we go to a Broadway or burlesque show. We end the night in a gorgeous hotel room with pristine white sheets and a soaking tub. We have a glass of wine in the tub and as we're immersed in the water, one thing leads to another. We end in the bed and stay up for a while, pillow talking, before drifting off to sleep with our bodies pressed against each other. The evening was bliss.
My favorite scent is: I'm still searching for "the one," but currently, my go to is "Miss Dior: Blooming Bouquet." I lean toward sweet, sexy, floral fragrances.
My favorite restaurant is: HUSO is my favorite and then Per Se. I love restaurants with tasting menus.
If you were to buy me a drink at a bar, you should buy me: Lately, I've been really enjoying the Manhattan, but my "go-to" is Vodka-cranberry.
My favorite thing to be gifted is: Respect and kindness are the best things I can receive. Besides that, it truly doesn't matter what the gift is, but I especially cherish ones that are chosen thoughtfully. If I had to ask for something specific, I love getting dressed up and I also love spa and beauty treatments, so you can't go wrong with anything along those lines.
A social cause I care about is: Racial equity, sex workers rights and sex work/sex destigmatization, and the environment.
Want to meet New York escort Kayla Katt in the flesh? Head over to their Tryst profile!👇👇👇
---